The Viking Kayaks Profish GT is the 4wd of the Viking kayaks fleet for its incredible stability, carry capacity, and the excellent tackle management system. The Profish GT is equally an ideal kayak for those fishing Sunshine Coast dams, rivers and equally at home fishing the close reefs like Moffat and Coolum.
In this fishing kayak review Jason Milne (Paddle Guy) gives us a full rundown of the features that make this his go-to kayak when hitting these environments. Jason talks about his 3 key fav things about the Profishg GT which are Tackle management, Stability & Manouevribility and Comfort. He also touches on why the Bixpy Jet Motor is the ideal match for this kayak, full video review below, give it a like, comment and subscribe to Paddle Guy for more great kayak fishing action here on the Sunshine Coast
Profish GT – 4wd Packhorse Fishing and Camping Kayak.
Incredible stability – The compromise when trying to offer greater stability with a wider kayak is more drag and less efficiency but the Profish GT has overcome this with the cleaver hull design. At 82cm wide, reverse chinned hull and low set seat position Viking has achieved the same stability as wider kayaks but without compromising efficiency.
The flattened footwells and higher volume nose means you can comfortably stand to sight cast or throw a cast net. The flatter hull draws less water allowing the kayak to paddle over shallower waters and At 3.6m long with a small amount of rocker its super-efficient to maneuver in skinny water or when repositioning for a cast.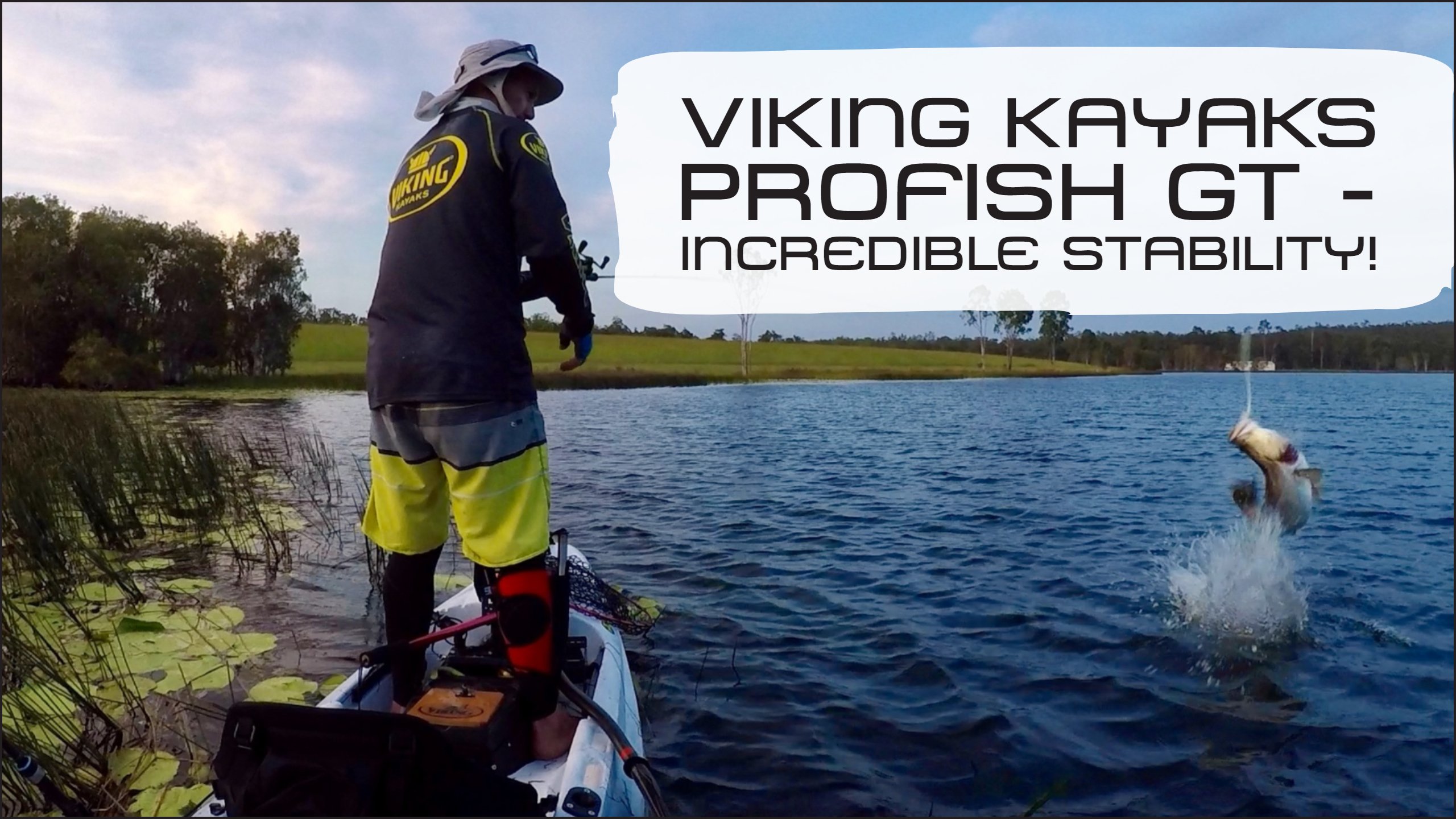 Tackle management – storage – The Profish Tackle Pod is your all in one storage solution for tackle, fishfinder, batteries, Railblaza rod holders and more.  "Load & Go" whether it's packing the day before or unpacking from a trip, simply leave everything in the removable Tackle Pod load in the car and go. Easily Fit fishfinders with the Fishfinder attachment kit which contains all the components needed to secure transducer, power cables and battery straps inside the tackle pod. If you're a Live bait angler then you may want to consider investing in the Twin Tackle Pod with Live Bait pump as this is the most practical way to manage live baits.
Storage from front to back of the Profish GT is very practical, the large front oval hatch is great for stowing your C-Tug trolley & will appeal to those doing overnight camping trips as you can get large items into this hatch area. The rear storage well is massive making it easy to manage fish storage and extra tackle. Easily install any of the 3 Profish storage items, Chill Pod, Insulated Bag or Insulated cover or drop in your own tackle crate or tackle bag.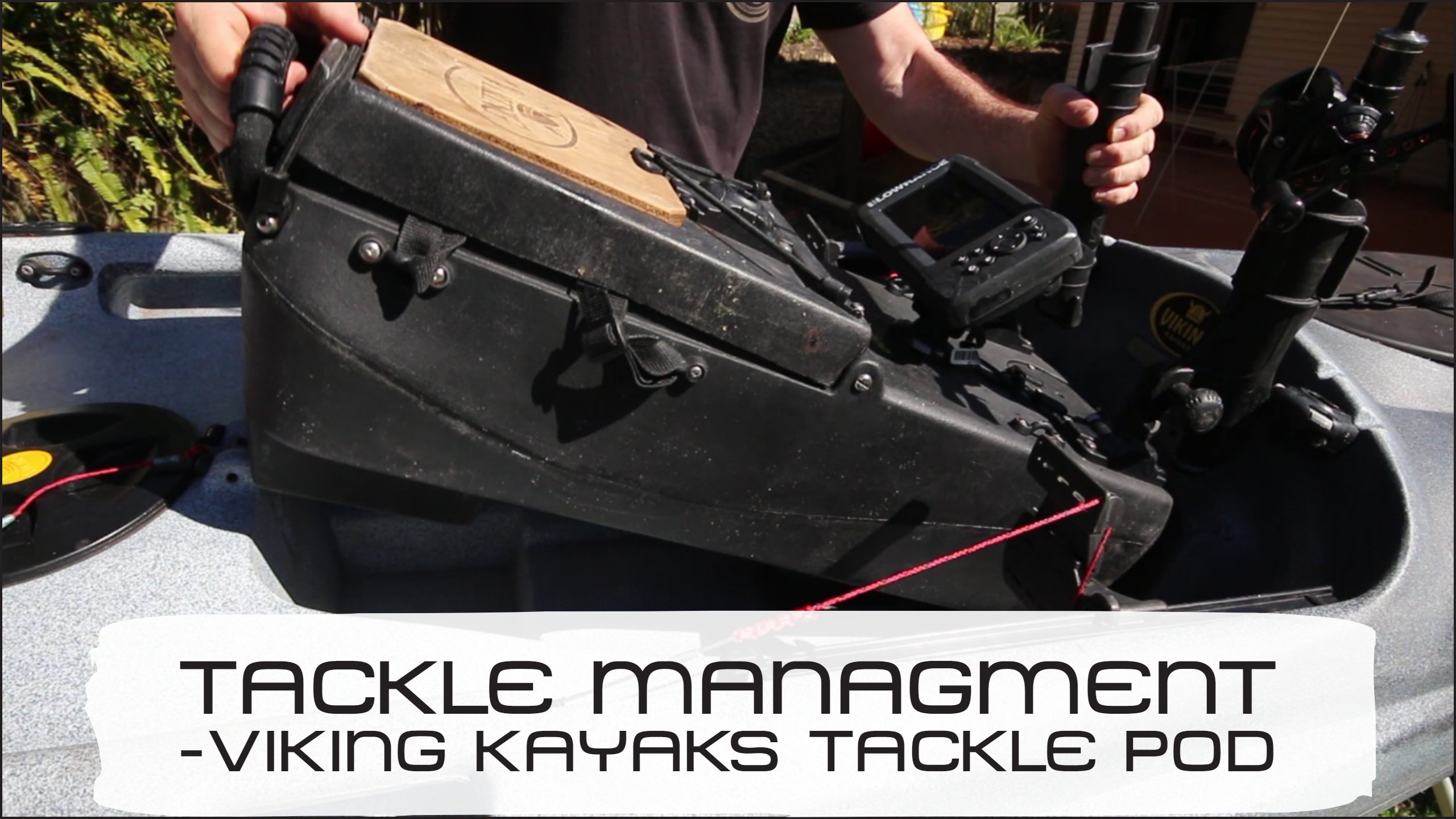 Rudder ready – As with all Viking Kayaks Profish kayaks the GT comes rudder ready meaning it's an easy addition, no drilling required. Whilst not essential for the already easy to maneuver Profish GT, the rudder will give greater directional control in situations like drifting or running with the river, paddling across current or wind & wind chop. The advantages of the Viking angler rudder being flush with the keel is you are less likely snag on lines or weed and reduces the chance of damage to the rudder in the shallows
The Profish GT with its key design features and extremely durable build is a fishing kayak designed to last you through years of adventures.  If you want the best of hands-free and the Tackle Pod management system then the addition of the Bixpy motor to the Viking rudder is the closest thing to true hands-free fishing available on the market. if this sounds rigth up your alley then check out the package deal w have on the Profish GT Bixpy Kayak HERE