Whilst we have a wide range of kayaks for recreational paddlers and anglers in-store there are some standout sellers in the Viking Kayak range that solve a lot of our customer's needs. In this blog, we share thorough reviews of these top-selling kayaks, many of your questions will be answered in these great videos so please take some time to watch them thoroughly.
If you need more info about buying your first kayak then do check out our buyer's guide to choosing the right kayak.
The kayak categories reviewed here in this blog are as follows
Best selling double kayak
Best selling single kayak
Best selling offshore fishing kayak
Best selling inshore fishing kayak
#1 Best Selling Double Kayak
The Viking Kayak 2+1 double, triple or single kayak. This is a fantastic family double kayak which has the option for using it as a single double or triple with ease…
If I could only have one kayak in the family then it would be this one for the fact I can use it for pretty much everything that we do as an adventurous family. Jason Milne
Specifications
3.9m length
81cm width
28kg weight
220kg carrying capacity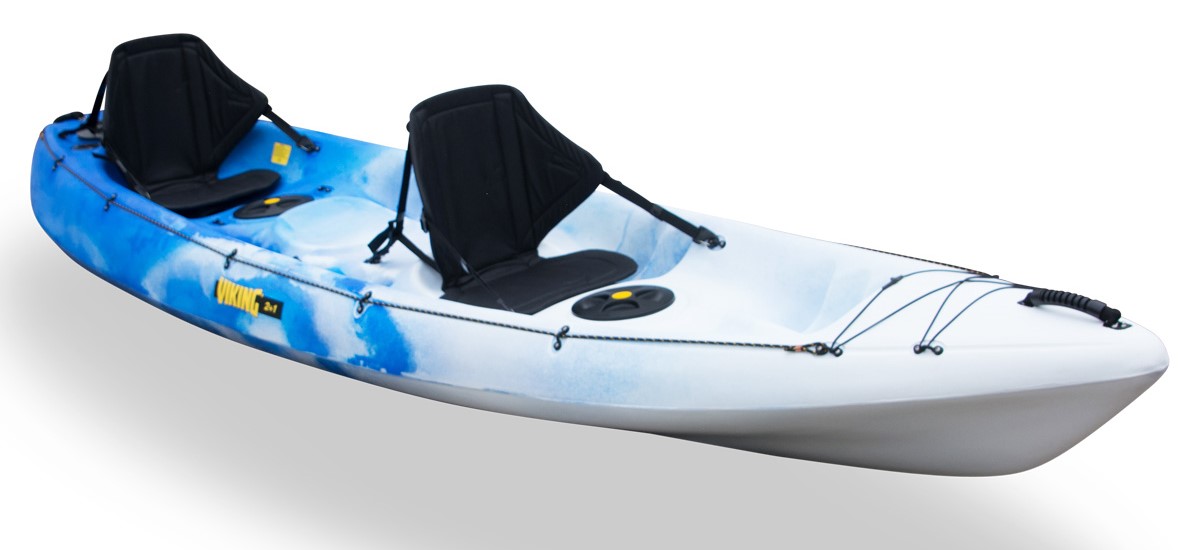 #1 Best Selling Single Recreational Kayak
The Viking Espri delivers class-leading performance in the waves, on the ocean and lakes, fishing or just cruising. The Espri glides through the water so much easier than other brands this size, making it a joy to use.
The Viking Espri is by far my favourite kayak in this small sit on top kayak market. In this kayak review, I go over the key reasons why I feel this is far better than any other small sit on top kayaks
Specifications
3.6m length
80cm width
22kg weight
160kg carrying capacity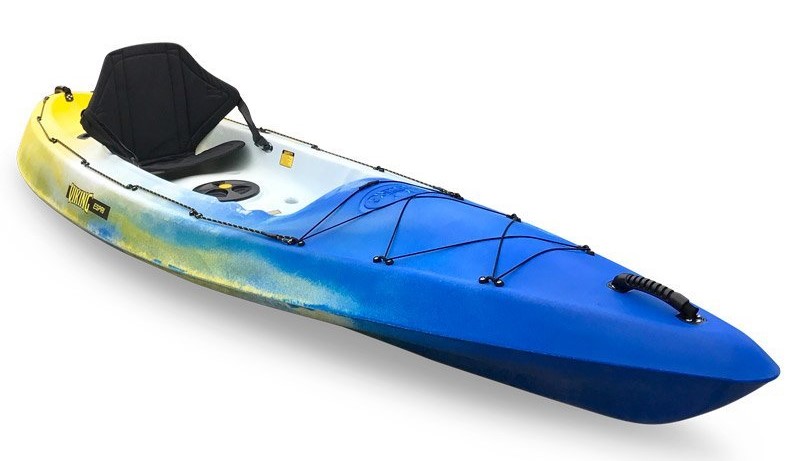 #1 Best Selling Offshore Fishing Kayak
The Viking Profish Reload combines the very best features of the latest fishing kayaks, add the innovative Viking features and it provides the kayak angler with the finest fishing kayak available.
without a doubt the best allround fishing kayak you could ask for, from begginner to advanced the Reload gas something for everyone in every environment
Specifications
4.5m length
75cm width
34kg weight
200kg carrying capacity

#1 Best Selling Inshore Fishing Kayak
The Viking Profish GT is the 4wd of the Viking kayaks fleet for its incredible stability, carry capacity, and excellent tackle management system. The Profish GT is equally an ideal kayak for those fishing Brisbane dams, rivers and equally at home out in the bay fishing the close reefs.
Specifications
3.6m length
82cm width
27kg weight
175kg carrying capacity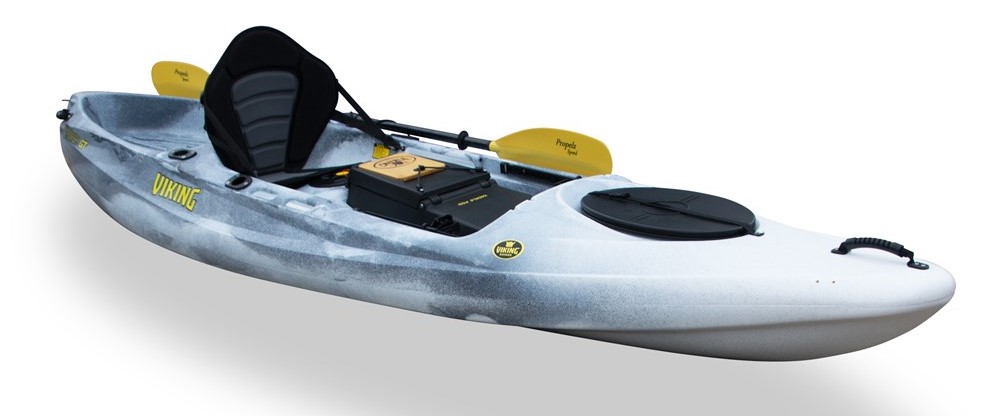 Sign up to our Newsletter below for more tips like these