Matt Watsons review of the Bixpy as below was taken from his full video called Kayak Fishing Review – View the video at the end of this review.
Motors on kayaks aren't anything new but what's been holding people back is short battery life and that they can be difficult to mount, well no longer thanks to this clever system that is revolutionizing the concept of kayak fishing.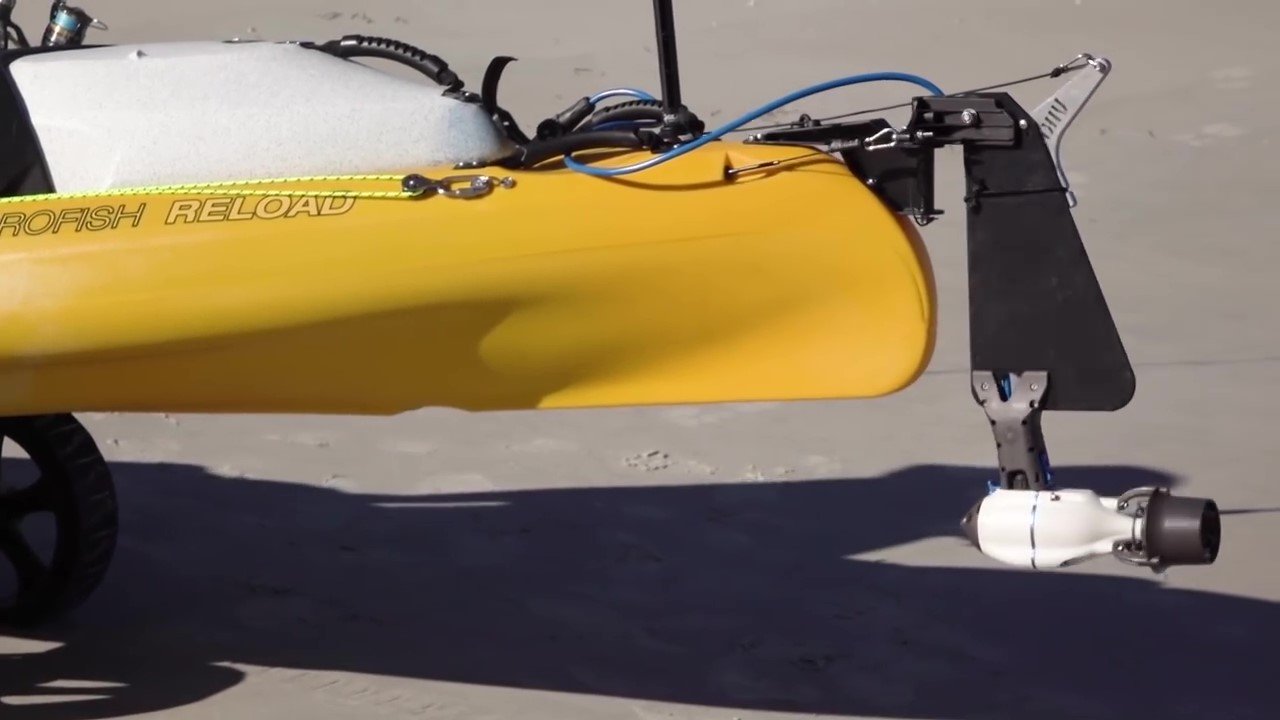 Bixpy solves that problem by bolting directly to your rudder blade, the small football size and shape creates hardly any drag, controlled by a handheld Bluetooth remote with 10 speeds, power enough to push the kayak along at up to 9kms and leaves you hands free to steer using the rudder foot pedals. For even more convenience the Viking quick swap kit makes it super-efficient to attach and remove in under 30 secs or less.
The battery life is incredible!
Results from my trials have been – on full power (10 speeds) going along at about 9km I get around 75mins. At half power (5 speed) and paddle assist (think like an electric bike) which gives us 6km I am getting 4hrs battery life. Paddle assist in the lower speeds, which still has a lot of grunt, maneuvering around while fishing etc.. I am pretty much getting a whole day out of the Bixpy battery.
Using the Bixpy for assistance
When conditions are in your favor like wind and tide behind you, you may as well paddle as the motor offers little drag and still functions as per a normal rudder. When you get a bit of a head wind or a head current use the Bixpy on a low setting for some power assisted paddling. But where it comes into its own is in the fishing application where often you need 2 hands free, this is where low speeds can creep you forward or hold you over your spot controlled by the foot steering, leaving both hands free to fish.
The guys at Viking have added the clever uphaul system to allow ease of lifting the Bixpy motor out of the water when coming into the beach or to clear obstacles in the water, This clever little Bixpy jet unit really has revolutionized kayak fishing and I just can't see the negative, there's not a lot of weight, there's virtually zero drag and your getting thrust its simply making your day out kayak fishing so much more enjoyable. Try one yourself you will be hooked.